Wednesday, 08 November 2017
The Mission 2017 still goes on: instead of growing alone, 6Tour wants to grow with the affiliated travel agencies and tour operators sharing the results achieved.
Special discounted rates as "Promo" and "Super Deals" are available on more than one million of hotels in the catalogue.
Discounts will also be available for high season periods as for the upcoming Christmas and New Year holidays.
Thanks to the TTG Italia editorial staff for the article.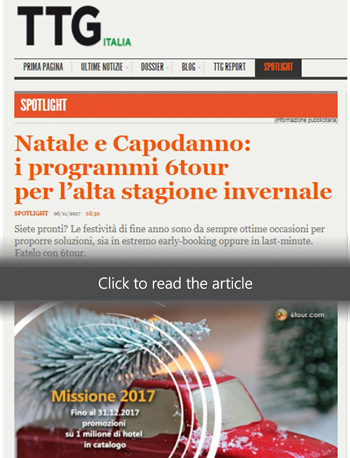 Click here to read the article
(Article available only in Italian Language)