The Brazilian tourism industry is strongly growing: companies and citizens join forces for the incoming tourism development. Today we'd like to outline the main information for planning a trip in Brazil and for presenting this destination to your clients (if you are a travel agent). Let's start!
When and where: 2 parameters to organise trips in Brazil
Tourists envy Brazil 2 things, the perfect weather and the football, and many of them dream to immerse quickly in the brasileira life.
Actually Brazil rallying cry is "oversize": indeed it is the 5th greatest Country of the world with an immense surface characterized by landscapes, views, cultures and lifestyles which barely reveal their real essence during a foreign tourist sta
To talk about this great and wonderful Country only one "Focus on Destination" is not enough and not so much useful for you. That's why we have decided to talk about areas and weather: it does not exist a best period to go to Brazil, just know your customers preferences in order to suggest them the most suitable areas to their tripstyle.
Brazilian weather differences are very evident but, at the same time, predictable: it follows a recapitulary diagram.
6tour + Brazil

n. cities reached from 6tour.com: 800
n. available hotel solutions: 10.106
n. travel agencies clients:542

Chart2014
Top5 cities

Rio de Janeiro south east
Natal south east
Guarajuba center
Sao Paulo south east
Fortaleza south east

Chart 2014
Top5 bizarre cities
(…yes, you can book them on 6tour.com)

Sobral south west
Olinda north
Lauro de Freitas north
Barreirinhas south
Canoa Quebrada south east
Brazil can be divided into 4 different macroareas according to their weather conditions.
Amazon -north
Most popular holidays destinations: Manaus, Belém
Rainy season: November – May
Best period to go: June – September
Hot and wet all the year, the Amazonian area is the greatest biological heritage of the planet.
Crossed by the Amazon river, this territory is officially considered native: in Brazil live 150 indigenous peoples, sign of poverty for those who live further south of the country. We suggest a trip in Amazonia to those fond of nature and adventures, in search for mystic places and unique experiences.
Atlantic Coast – east
Most popular holidays destinations: Rio de Janeiro, Salvador de Bahia, Buzios, Natal
Rainy season: November – April
Best period to go: May – October
Atlantic Coast rains are always hot even if they are plentiful. While at Rio de Janeiro, in winter (June- August) it can rain also all days, destinations as Salvador and Natal, on the other hand, can be visited all the year, because the temperatures rarely drop below 28 °C. Salvador de Bahia holds Brazil core more than any other Country place: a mystic city, with very old churches and the most important examples of colonial architecture. Instead at Fortaleza and Recife there are the most beautiful Brazilian beaches and the hottest nightlife.
Sertaõ central – center
Most popular holidays destinations: Pantanal, Chapada Diamantina, Brasilia
Rainy season: October – April
Dry Winter: May – September
Best period to go: April – May
Brazil inland areas are quite arid, so similar to savannahs. That's why they are known as Sertaõ, that in Portuguese derives from "desertão", big desert. In this area we suggest the wonderful Pantanal, the greatest wet area of the world, and Brasilia, where the Brazilian modern architecture expresses itself at most. In the nearby of the equator, Sertaõ temperatures are more or less the same all the year and the best period to visit these beautiful areas is when the water level keeps high but the humidity decreases (April – May).
South areas – south
Most popular holidays destinations: Iguazu Falls, Florianopolis, São Paulo
Best period to go: Mar-Giu
In this area temperatures start to be less tropical but in any case they remain quite hot all the year. In São Paulo winter temperatures (June – August) swing between the 13 and the 18 °C. Below Floridianopolis the perfect months for the beachlife correspond to the summer Brazilian season (November- April).
---
After a careful search on the web we have selected for you a short descriptive guide of the Country and the leading channels to consult.
Video #1: Emotions in a single video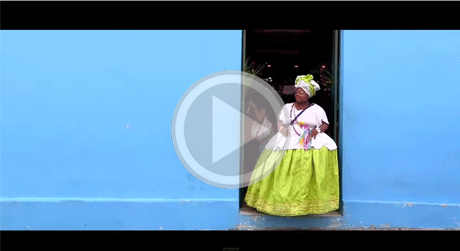 Video #2: Short guide about Brazil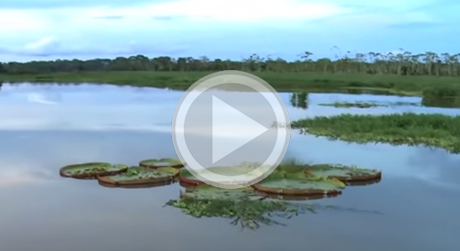 ---
The official channels of Brazilian tourism
To influence even more your potential customers we suggest you the Brazilian Ministry of Tourism official channels. An information, photos and videos collection that tells the best experiences and attractions to live in Brazil.
Youtube Channel: Visit Brazil

Youtube Channel: BSBcty

Facebook page: Ministero do Turismo

To let them live their experience
as best as possible you can
suggest your customers
to shoot a video
while they are in Brazil:
just a smartphone
to send the video to the Ministero do Turismo
with the hashtag #EntãoMeApaixonei
They will see wonderful things!